about me
My name is Marek Draganik and I am a licensed and insured contractor.
My home improvement company has been doing projects in lower Fairfield County communities like Stamford, Greenwich, New Canaan, Darien and beyond for many years. Our most recent job that we did in Fairfield, CT was a major renovation of a home that included the garage, porch, bathrooms and barn. On the same job we built custom cabinets, built-ins, a fire place surround and an arbor.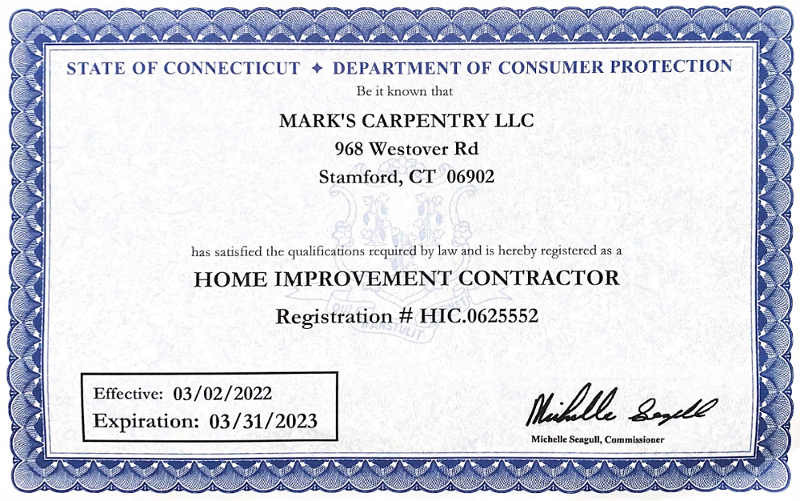 We take pride in our work and pay meticulous "white-glove" attention to detail; resulting in happy customers. For example, on a recent job in Riverside, CT, we did an addition to the existing house and a basement renovation. We started from foundation through framing, and installed windows and doors, siding, exterior/interior trim, and new kitchen cabinets.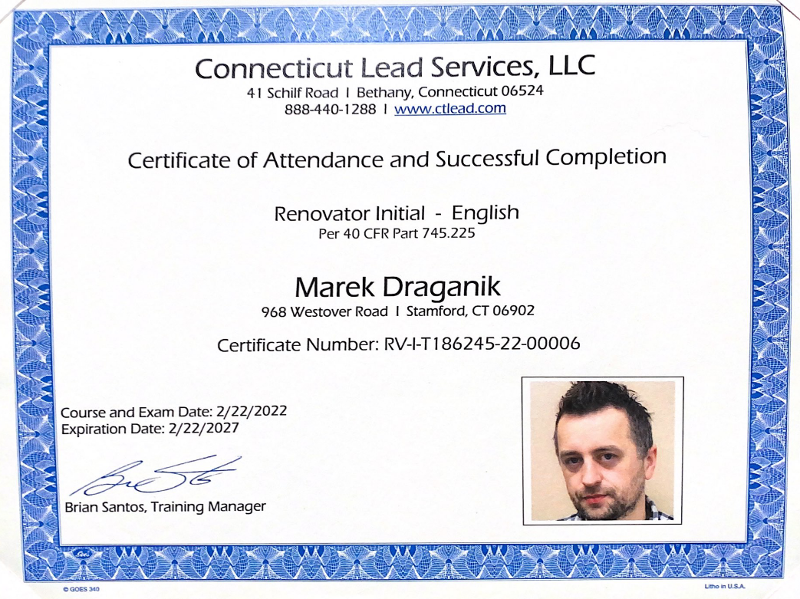 Many of our jobs start with small repairs and handyman services and those satisfied clients call us back to do additions and remodeling projects. Most often what we do is finished carpentry, trim installation, decks and all remodeling projects and alterations.
Expedite services,
Medium size store renovation expert from demo thru carpentry to painting
Damage assessment report
Owner operator